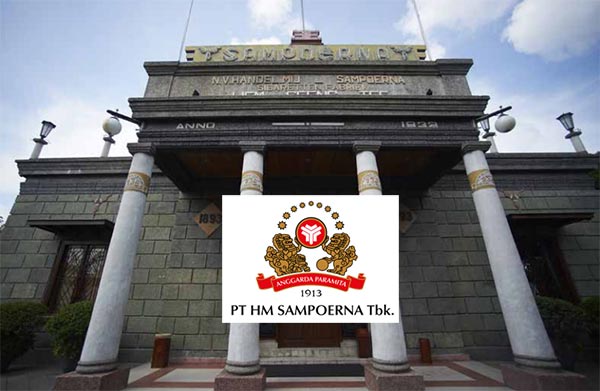 PT Hanjaya Mandala Sampoerna Tbk. hereinafter referred to as "Sampoerna" is the leading tobacco company in Indonesia. The Company produces some of the best-known kretek (clove) cigarette brand families such as Sampoerna A, Sampoerna Kretek, Sampoerna U, and Dji Sam Soe, the legendary "King of Kretek."
PT HM Sampoerna  is a subsidiary of PT Philip Morris Indonesia ("PMID") and an affiliate of Philip Morris International Inc. (PMI), the world's leading international tobacco company. In 2016, Sampoerna managed to retain its position as the market leader with 33.4% share of market of the Indonesian cigarette market.
The scope of activities of the Company comprises, among others manufacturing, trading and distributing cigarettes.
Sampoerna's vision is characterized within the "Three Hands Philosophy." The Hands, which represent adult smokers, employees and business partners, and the society at large, are the key stakeholders that Sampoerna must embrace to reach its goal of being regarded as the most respected company in Indonesia.
PT HM Sampoerna History
1913 – Liem Seeng Tee, a Chinese immigrant, began his business by producing and selling hand-rolled kretek cigarettes at his home in Surabaya. His small business was among the first to manufacture and market kretek cigarettes under the brand Dji Sam Soe.
1930 – With his business firmly established, Liem Seeng Tee then formed a company under the name Sampoerna and moved both his family and factory to a building complex in Surabaya, which was named "Taman Sampoerna." The facility still produces Sampoerna's SKT products.
1959 – Sampoerna's operation was then passed on to the second generation of the family, Aga Sampoerna, who focused on the production of SKT.
1978 – The third generation of the family, Putera Sampoerna, took the helm of Sampoerna. Under his leadership, Sampoerna's growth accelerated.
1989 – Sampoerna launched Sampoerna A, a machine made kretek cigarette (SKM).
1990 – Sampoerna became a public company, establishing a modern corporate structure and embarking on a period of investment and expansion.
2001 – The fourth generation of the family, Michael Sampoerna, took charge as the leader of the Company, continuing the success of his predecessors.
2005 – With its business success, Sampoerna drew the interest of PMI. This led to PMID, a subsidiary of PMI, acquiring majority ownership of Sampoerna in May 2005.
2006 – Sampoerna overtook the number one market share position in Indonesian cigarette market.
2008 – Sampoerna inaugurated an SKM manufacturing facility in Karawang, with an investment of USD250 million.
2012 – Sampoerna surpassed 100 billion units sales volume.
2013 – Sampoerna celebrated its 100th anniversary.
2015 – Sampoerna completed a rights issue to comply with the requirement that
listed companies have at least 7.5% of their paid-up capital in the hands of non-controlling shareholders and non-major shareholders.
2016 – SAMPOERNA undertook a 1:25 share split to provide investors with an affordable stock price and attracts a wider base of retail investors.
President Commissioner Profile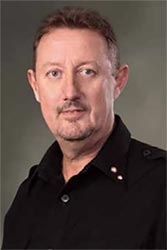 John Gledhill – Australian citizen, born in Liverpool on 18 January 1954. John Gledhill has served as Sampoerna's President Commissioner since 18 July 2012. He joined PMI in 1983 and progressed through various senior roles in sales, marketing and general management at a number of PMI affiliates, including serving as President Director of Sampoerna during the period of 2009 – 2012. John Gledhill was reappointed as Sampoerna's President Commissioner by the Annual General Meeting of Shareholders ("AGMS") held on 27 April 2015. He holds a Higher National Certificate in Business Studies from Liverpool Polytechnic and completed the International Executive Program INSEAD, France, in 1999.
President Director Profile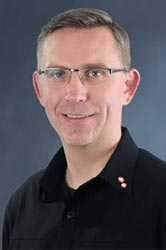 Mindaugas Trumpaitis – Lithuanian citizen, born in Lithuania on 29 May 1975. He was appointed as Sampoerna's President Director at the EGMS of the Company held on 18 November 2016. Mindaugas Trumpaitis joined PMI Lithuania in 1998 as a Merchandiser. Over the ensuing 18 years, he garnered progressive experience in managing tobacco businesses in medium and large markets within PMI's global affiliates, including 10 years of experience as General Manager/Managing Director in Finland, the Baltics, Mexico and Canada. He holds a Bachelor Degree in Economics and a Master Degree in Business Management from Klaipeda University in Klaipeda, Lithuania, and an Executive MBA Courses from INSEAD in France.
PT HM Sampoerna At a Glance – Temporaktif