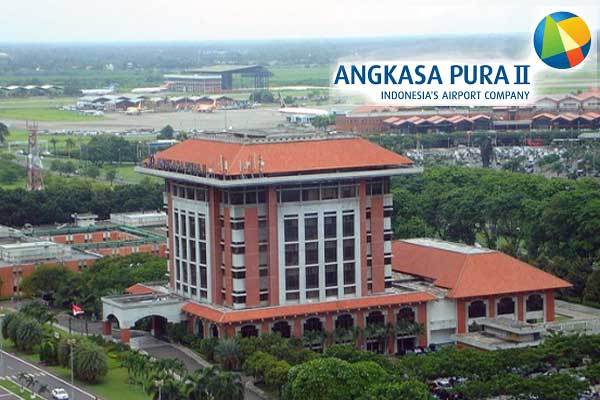 PT Angkasa Pura II (Persero) is one of the State-Owned Enterprises in the Ministry of Transportation environment engaged in airport services and airport-related services in Western part of Indonesia.
Angkasa Pura II has earned the trust of the Government of Republic of Indonesia to manage and develop the business of Jakarta Cengkareng Airport that has changed its name into Soekarno-Hatta International Airport, as well as Halim Perdanakusuma Airport since August 13, 1984.
Angkasa Pura II is originated from a public company under the name of Perum Pelabuhan Udara Jakarta Cengkareng established through Government Regulation No. 20 year 1984, which subsequently on May 19, 1986 through Government Regulation No. 26 year 1986 was amended to Perum Angkasa Pura II. Thereafter, on March 17, 1992, through Government Regulation No. 14 year 1992, it became a limited liability stateowned enterprise (Persero).
In line with its journey, on November 18, 2008, pursuant to the Notarial Deed of Silvia Abbas Sudrajat, SH, SpN No. 38, the Company officially named PT Angkasa Pura II (Persero). The establishment of Angkasa Pura II is to carry out the management and business of airport and airport-related services by optimizing the utilization of potential resources owned by the Company and implement good corporate governance practices.
At present, Angkasa Pura II operates 13 airports, namely Soekarno-Hatta Airport (Jakarta), Halim Perdanakusuma (Jakarta), Kuala Namu (Medan), Supadio (Pontianak), Minangkabau (Padang), Sultan Mahmud Badaruddin II (Palembang), Sultan Syarif Kasim II (Pekanbaru), Husein Sastranegara (Bandung), Sultan Iskandarmuda (Banda Aceh), Raja Haji Fisabilillah (Tanjungpinang), Sultan Thaha (Jambi), Depati Amir (Pangkalpinang) and Silangit (Tapanuli Utara).
MILESTONES
1984 – Establishment of the Public Company (Perum) Cengkareng Airport
1985 – Transfer of scheduled flight operations from Kemayoran and Halim Perdanakusuma to Soekarno-Hatta International Airport
1993 – Establishment of PT (Persero) Angkasa Pura II based on the Notarial Deed of Muhani Salim, SH, No. 3 dated January 2nd, 1993
1998 – Management of the Main Branch Office of PT (Persero) Angkasa Pura II at Soekarno-Hatta Airport was formed
2014 – Launching of new "Sky City" logo
Meaning of the Company Logo
Angkasa Pura II does not change its name. The name used to date is PT Angkasa Pura II (Persero). In 2015, Angkasa Pura II changes its company logo.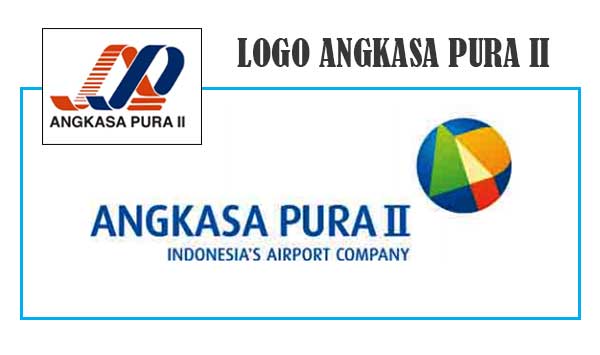 Angkasa Pura II logo is referred to as sky city or a world without borders, consisting of Angkasa Pura II globe symbol, which symbolizes the readiness of all aspect in Angkasa Pura II to compete in the era of globalization with determination to welcomes its customers with perfect service supported with first class work system with dynamic and international standard. Angkasa Pura II marks displays a strong and responsible personality, supported by the readiness and commitment of the management and entire staff of Angkasa Pura II.
Meaning Of Colors
BLUE : Logistic A symbol of stable logistic flow and continues to grow and thrive, including in procurement, maintenance, supply and workforce.
RED : Action and Effort A symbol of effort based on high morale and commitment of Angkasa Pura II to generate action and performance excellence for the customer's safety and comfort.
YELLOW : Prosperity A symbol of Angkasa Pura II prosperity generated from hard work and commitment to Angkasa Pura II performance excellence to provide maximum results for our shareholders, management, staff and for Indonesia.
GREEN : Leadership and Growth A symbol firm, stable and purposeful leadership towards healthy growth and development.
PT Angkasa Pura II Head Office
Gedung 600, Soekarno-Hatta International Airport PO BOX 1001/BUSH-Jakarta 19120
Tel : (62-21) 550 5079, 550 5074
Fax : (62-21) 550 2141
www.angkasapura2.co.id
 BRANCH OFFICE
Soekarno-Hatta International Airport Kantor Cabang Utama
 Gedung 601 PO BOX 1245 Jakarta 19110
Tel : (62-21) 550 7300
Fax : (62-21) 550 6823-550 7300
Halim Perdanakusuma International Airport
Jl. Protokol Halim Perdana Kusuma Jakarta 13610
Tel : (62-21) 809 1108
Fax : (62-21) 809 3351
Husein Sastranegara International Airport
 Jl. Pajajaran No.156 Kec. Cicendo – Bandung 40174
Tel : (62-22) 603 3889
Fax : (62-22) 603 3971
Sultan Iskandar Muda International Airport
Jl. Bandar Udara Sultan Iskandar Muda Kec. Belang Bintang, Kabupaten Aceh Besar, Banda Aceh 23372
Tel : (62-651) 213 41
 Fax : (62-651) 635 34240
Sultan Mahmud Badaruddin II International Airport
 Jl. Letjen Harun Sohar Palembang – Sumatera Selatan 30761
Tel : (62-711) 385 002 Ext.2053
Fax : (62-711) 385 015
Supadio International Airport
Jl. Adisucipto Km.17, Pontianak, Kalimantam Barat 78381
Tel : (62-561) 721 560
Fax : (62-561) 721 212
Sultan Thaha Airport
 Jl. Soekarno-Hatta Jambi 36139
Tel : (62-741) 572 444
Fax : (62-741) 572 444
Silangit Airport
Jl. Raya Muara No.01, Siborong-borong Kabupaten Tapanuli Utara Sumatera Utara 22747
 Tel : (62-633) 41920
 Fax : (62-633) 41920
SULTAN SYARIF KASIM II International Airport
 Jl. Perhubungan Pekanbaru-Riau 28284
Tel : (62-761) 674 694 Ext.7009
Fax : (62-761) 674 694
Raja Haji Fisabillah International Airport
Jl. Adi Sucipto Km.12 Kel. Pinang Kencana, Kec. Tanjung Pinang Timur Kepulauan Riau 29125
Tel : (62-771) 442 434
Fax : (62-771) 410 34
Minangkabau International Airport
 Jl. Mr.M. Rasyid Kec. Batang Anai Padang Pariaman Sumatera Barat 25585
Tel : (62-751) 819 123
 Fax : (62-751) 819 040
DEPATI Amir Airport
Jl. Soekarno-Hatta Pangkal Pinang – Bangka 33171
Tel : (62-717) 426 1238
Indonesian article: Profil PT Angkasa Pura II (Persero)
PT Angkasa Pura II At a Glance – Temporaktif