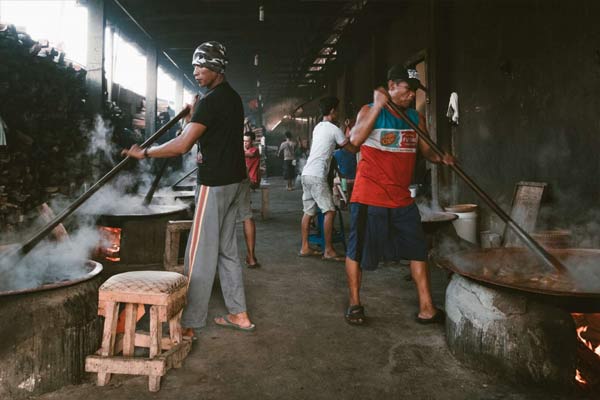 Have you ever wondered how dodol, a toffee like sugar palm based confection is made? Here are some pictures I took several months ago in the kitchen of one of dodol supplier in Jakarta.
It was really hot and smoky, however the workers seemed to get used to with the circumstances.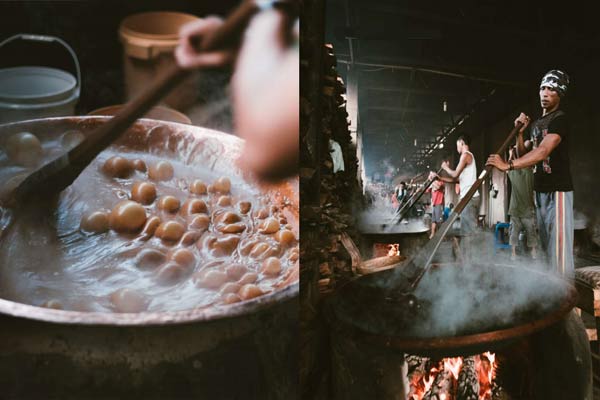 In order to make dodol, they had to constantly stir up the ingredients for hours to make it chewy and prevent it from crusting.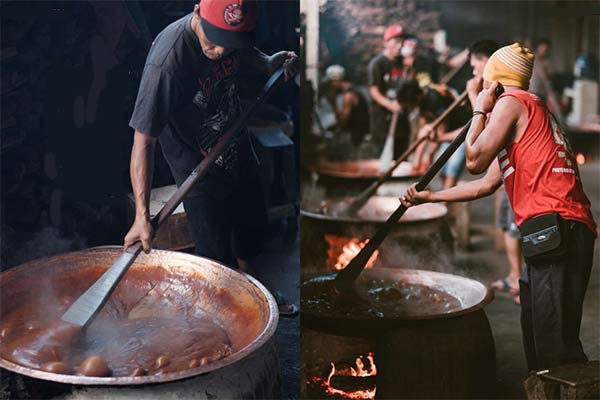 Snapshot How to process Dodol