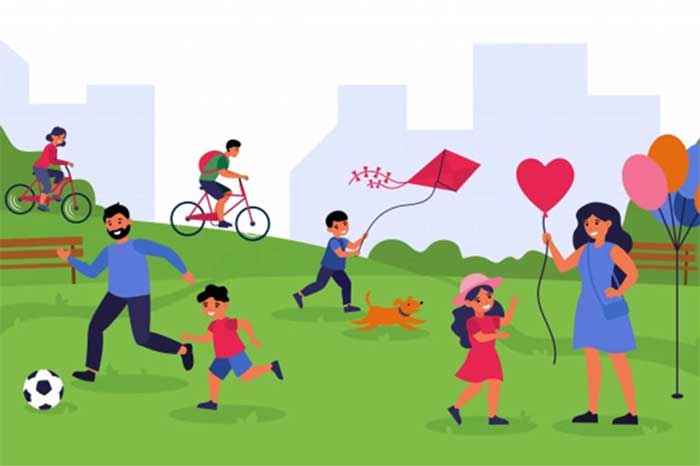 Secara teori waktu luang dapat dikatakan tentang ekspresi dari seluruh aspirasi manusia dalam mencari kebahagiaan, berhubungan dengan tugas baru, etnik baru, kebijakan baru, dan kebudayaan baru.
Menurut George Torkildsen, seperti yang dikutip dari laman Kanal Waktu, teori waktu luang digambarkan sebagai waktu senggang setelah segala kebutuhan yang mudah telah dilakukan. Yang mana ada waktu lebih yang dimiliki untuk melakukan segala hal sesuai dengan keinginan yang bersifat positif.
Pernyataan ini didukung oleh Brightbill yang beranggapan bahwa waktu luang erat kaitannya dengan kaitannya dengan kategori discretionary time, yaitu waktu yang digunakan menurut pemilihan dan penilaian kita sendiri.
Selain itu, Waktu luang juga sebagai aktivitas (leisure as activity) dan sebagai suasana hati atau mental yang positif (leisure as an end in itself or a state of being), sebagai sesuatu yang memiliki arti luas (leisure as an all embracing), dan sebagai suatu cara untuk hidup (leisure as a way of living).
Sedangkan Sukadji berpendapat bahwa arti istilah waktu luang merupakan 3 dimensi, yaitu:
Dilihat dari dimensi waktu
Dari segi cara pengisian
Dari sisi fungsi
Secara bahasa, istilah waktu luang dalam bahasa Inggris adalah leisure yang secara etimologi berasal dari bahasa Latin yaitu licere yang berarti diizinkan (To be Permited) atau menjadi bebas (To be Free).
sumber: https://www.kanalwaktu.com/pengertian-waktu-luang
Teori Waktu Luang